Catching Up With Wedding Coordinator, Chris Duffy
We know that a great wedding venue is about more than just a venue, it's also about the people behind the scenes who make the magic happen! With that in mind, we've caught up with the man who makes planning an awesome wedding look like a piece of cake.

His job title might read 'wedding coordinator' but, in reality, our very own Chris Duffy is a man of many talents. If you're looking for that perfect venue, Chris at Lancaster Brewery Brewhouse & Tap will be your go-to guy, your fairy godfather, and your ultimate adviser all rolled into one ... not to mention he knows how to pour a cracking pint!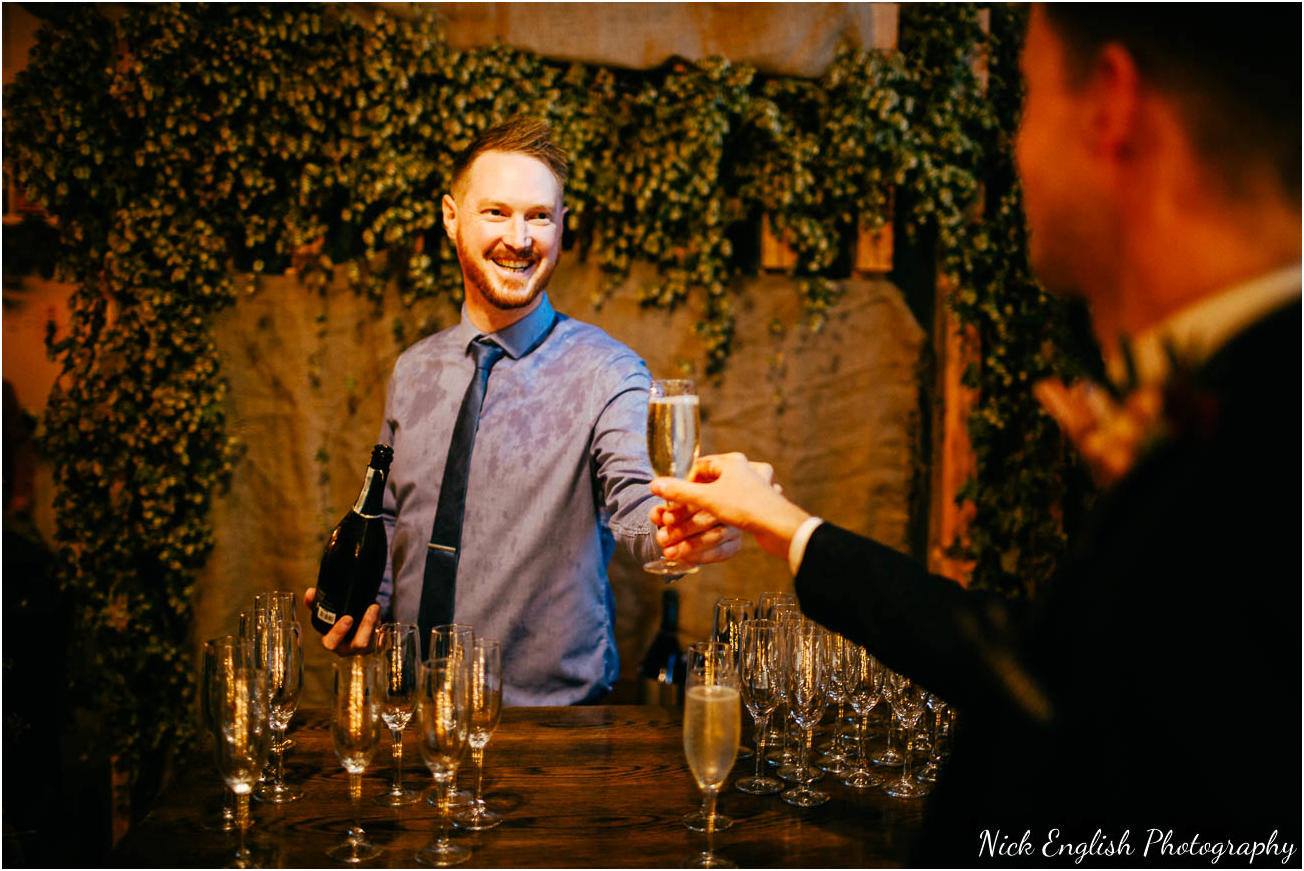 Here's how our conversation went down...

What is the most creative way you've seen Lancaster Brewery's space used for a wedding?
Each and every wedding here at the Lancaster Brewery Brewhouse and Tap is unique. We've seen and helped decorate the most fabulous 'Pinterest inspired' weddings with bunting, lanterns, pom-poms and more. We've also had Alice in Wonderland themes, Game of Thrones themes, and everything from 100s of origami flying birds and bucking broncos to super elaborate wedding cakes. The options are endless and we customise the venue however you like.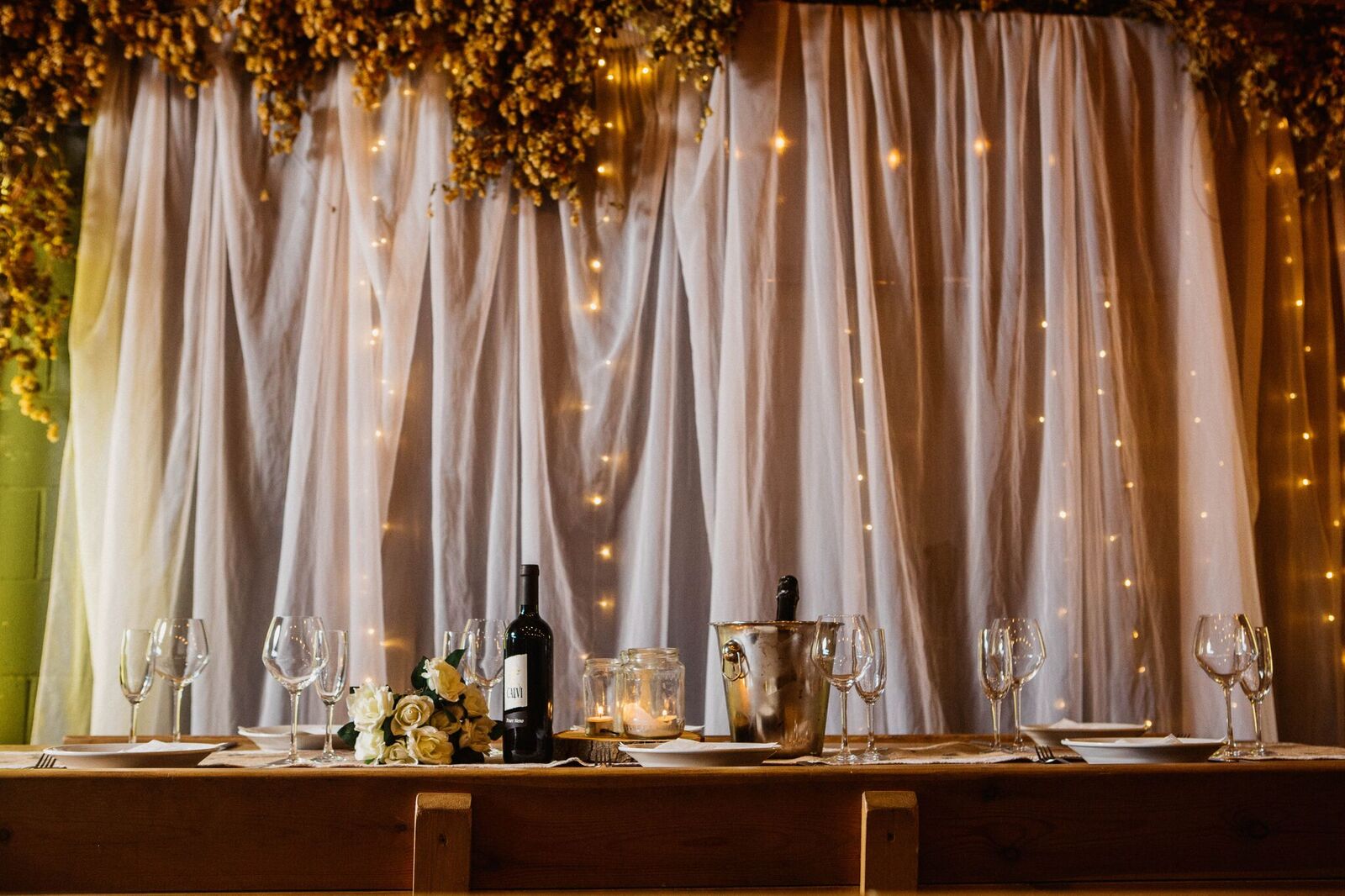 What experience has led you to be in your current job role as wedding coordinator?
My experience stems from a performance/entertainment background. I played in a wedding band for many years and got to see hundreds of weddings across the country, I have also worked in hospitality for over 15 years in the UK and also in Italy, gaining an understanding for what the customer wants and adapting these experiences to what we as a venue can offer.
What are the top 3 things that make Lancaster Brewery Brewhouse & Tap a top-notch wedding venue?
1. Our unique style, layout and customisation.
2. Our dedicated team, ensuring the reception looks stunning and runs smoothly.
3. Stunning craft ales brewed on site and a high quality of service.
….OK, that's more than three if you add them up but we just love our venue, which has so much to offer!
Roughly how many pints are poured at a Lancaster Brewery Brewhouse & Tap Wedding?
Crikey! Depends on how thirsty the guests are! We strive to offer the guests a wide range of craft ales whether it be our core range, Blonde, Black, Red, Amber or our seasonal range and our quarterly beers. We usually have at least seven different beers on the bar at any one time!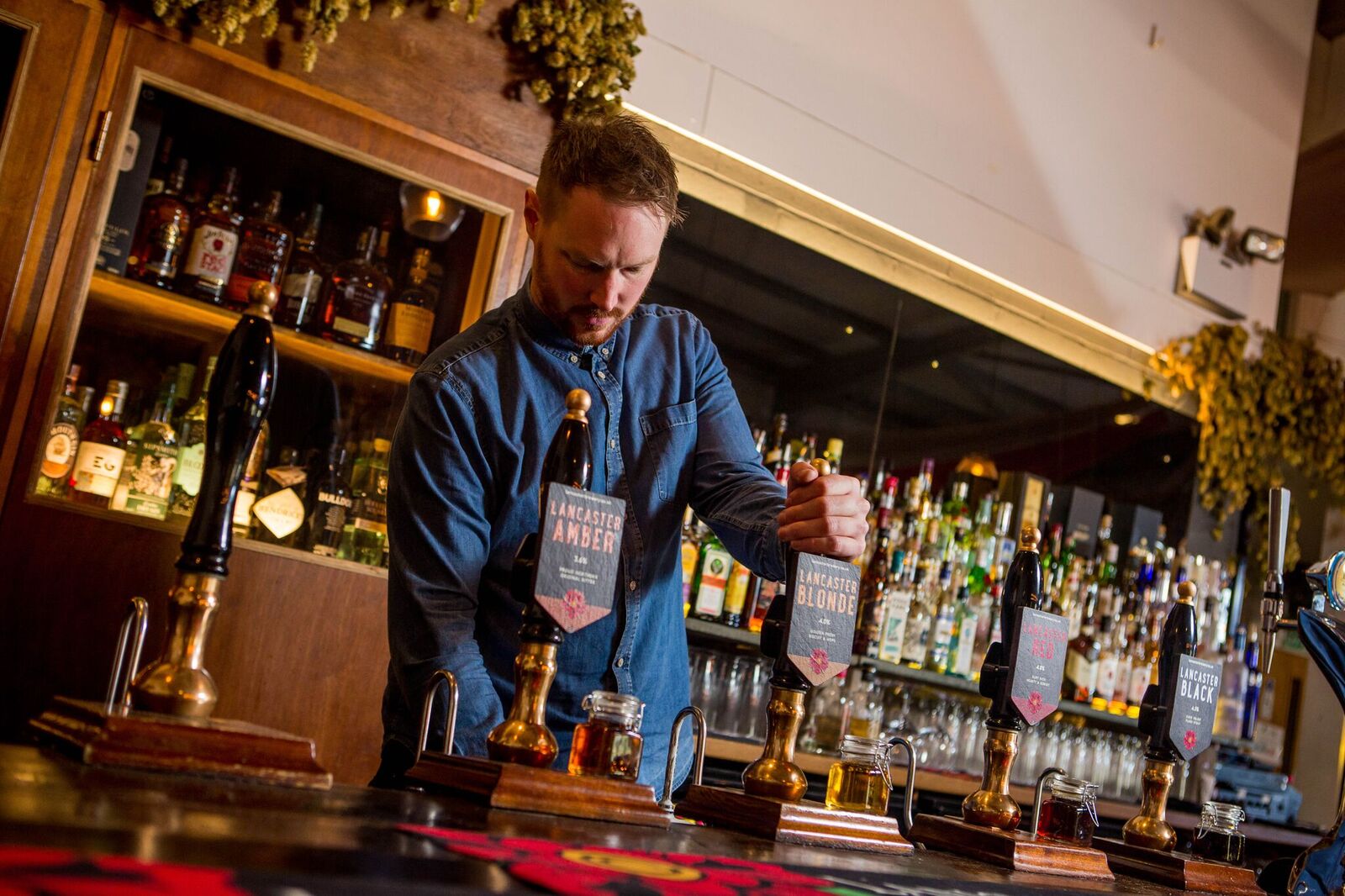 What is the most unusual request you've had from a bride/groom/wedding guest?

The bucking bronco has to be up there! The fire-breathing and sword-wielding request definitely took me by surprise, too!
What does a usual working day look like for you?
Imagine a magician with hundreds of spinning plates trying the keep them all spinning at the same time. Now imagine the enjoyment and sense of achievement once he has them all in sync…
For how long has Lancaster Brewery Brewhouse & Tap been a wedding venue? How many weddings have you held so far?
Since it's conception and then relocation to Lancaster Leisure park on Wyresdale road in 2010, we've seen the potential in our venue and becoming the best wedding venue around is our goal. We've hosted over 200 weddings here at the Brewhouse & Tap. Our team are excited to host more in the years to come.
What has been the best entertainment you've seen so far at a Lancaster Brewery Brewhouse & Tap wedding?
Caricaturists are always a great focal point for our weddings, but it has to be the bands that guests book here. Knowing many of the bands in the local area, they really do put on a good show and get the party started and keep you boogying into the night. We even find the bride brings her dancing shoes to change into as soon as the party starts.
How many guests can couples host at Lancaster Brewery?
You may have guessed it… but we are really customisable and have hosted weddings for over 200 guests! Our sit-down meal capacity is around the 160 mark and with the large outside space and marquee options, we strive to accommodate all guests and their requirements. We're looking to expand to give even more options to our guests but that's a bit hush-hush for now!
How many beers will you have available for a Lancaster Brewery Brewhouse & Tap wedding?

We produce our core range all year round and a wide selection throughout the year, so most likely around seven to eight craft beers for the weddings.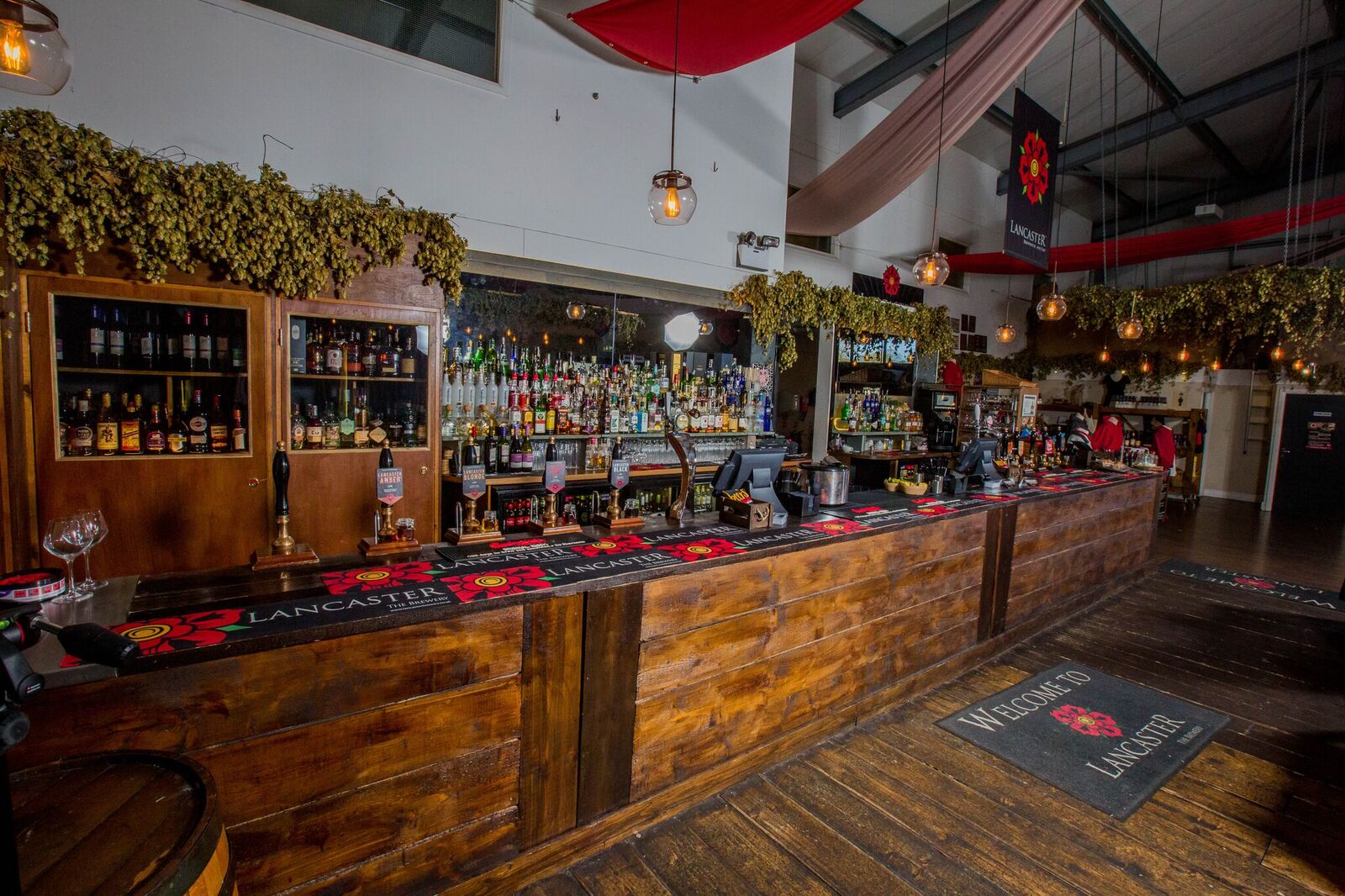 Do you have a favourite part of your job?

Meeting new people, understanding their needs and requirements, and making sure their wedding reception is everything they ever dreamed of. Sounds like something from a fairytale but to see the enjoyment and excitement on our guests' faces, it really is the favourite part of my job.
Can you list your top 3 Lancaster Brewery beers in order of preference?
…Only a top 3?! With so many options, I tend to change my beer of choice throughout the seasons. It would have to be the Lancaster Blonde, then the Lancaster Black and, when it comes around, Lancaster Citra from the seasonal range. Look out for the Mosaic and the Black IPA later in the year, these are set to be stunners!
For more information on Lancaster Brewery weddings, click here.